Alex and I got engaged mid-December. And since I'm over here basking in the glow of Valentine's Day, I'll finally answer the question, "how did he propose?"
Brace yourselves. This isn't exactly out of a teen movie…
We've been together for nearly five years, and those close to us know the first few were anything but smooth sailing. Yes, it inspired this article that Alex's buddies had a good time taking the piss out of him for, but it was also the catalyst in the two of us doing some major self-reflection and realizing what we wanted out of life. At some point, a switch flipped and we figured things out — or maybe we just grew up?
For the last few years, the two of us have been working as a partnership. We thrived through renovating our home, adopting a dog, figuring out finances while I launched a business, and living a life we're proud of.
That being said, getting engaged wasn't a surprise for us. We'd discussed it a lot, and shouldn't we have? I mean, I'm not being traded for a dowry. Marriage or selecting a partner is arguably the biggest decision a person makes in their life. So, yes, we'd discussed it. Alex asked for a few ideas about my ring a few months before — I was the one who'd be wearing it every day after all. We'd discussed where, and when we chose Arizona we went to look at a few venues our last trip there. Then, we booked one.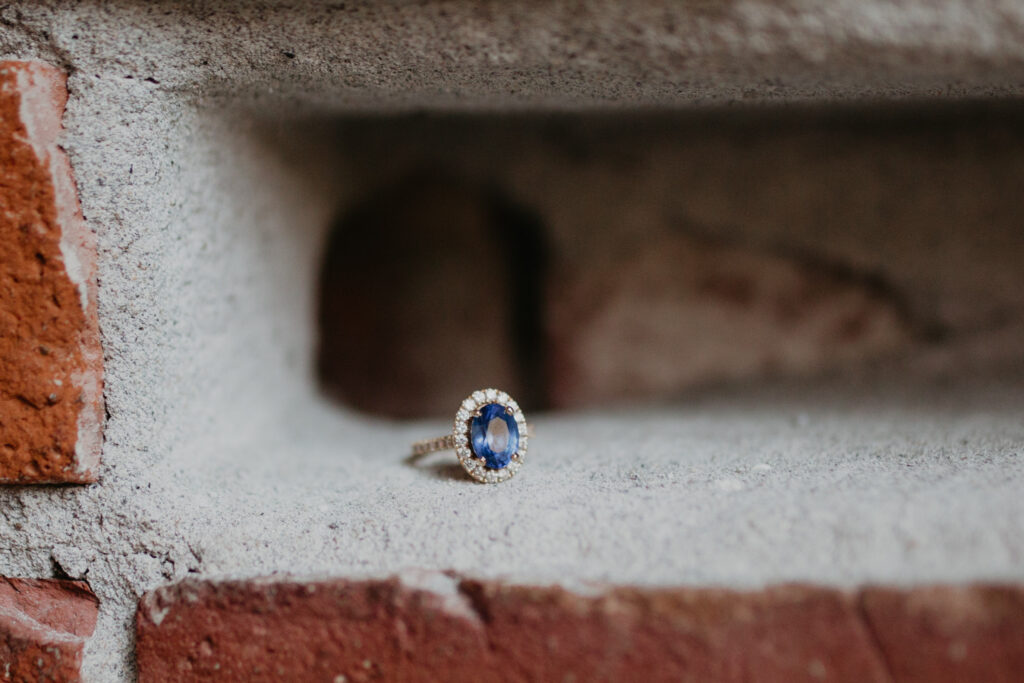 So, when my ring arrived early December Alex didn't hold his cards too close to his chest. After a tipsy "do you wanna see it?" here, and a "it turned out so much better than I even thought" there, and a text one night while I was home alone saying "you could go on a treasure hunt now"… I knew it was burning a hole in his pocket.
Ok, ok. Here it goes. Are you ready to be swept off of your feet? Be sure you're sitting down…
December 14 I was at an annual girls' Christmas lunch known as Chicksmas. Alex took this opportunity to speak with my parents, before joining the guys at their own quasi-tradition of a lunch during our festivities.
There were cocktails.
Alex and I then went to a festive wine tasting together.
There was wine.
The parties all merged together and we had a really fun night until about two o'clock in the morning. On our cab ride home Alex lamented to me how we had a very busy week ahead and proposing wasn't going to be easy — apparently, I'm a tough crowd and he wanted to do it just right. Before we arrived home I looked at him and said, "WHY DON'T YOU JUST DO IT NOW!?!"
After making sure that I wouldn't regret my impulse in the morning, and in fact, taking video evidence of me saying I was fine with this impromptu proposal. That was it. He was on one knee. I cried. Ralf was confused. We were so happy.
We celebrated the next day with a plate of wings at Local, like usual.
It really was just right.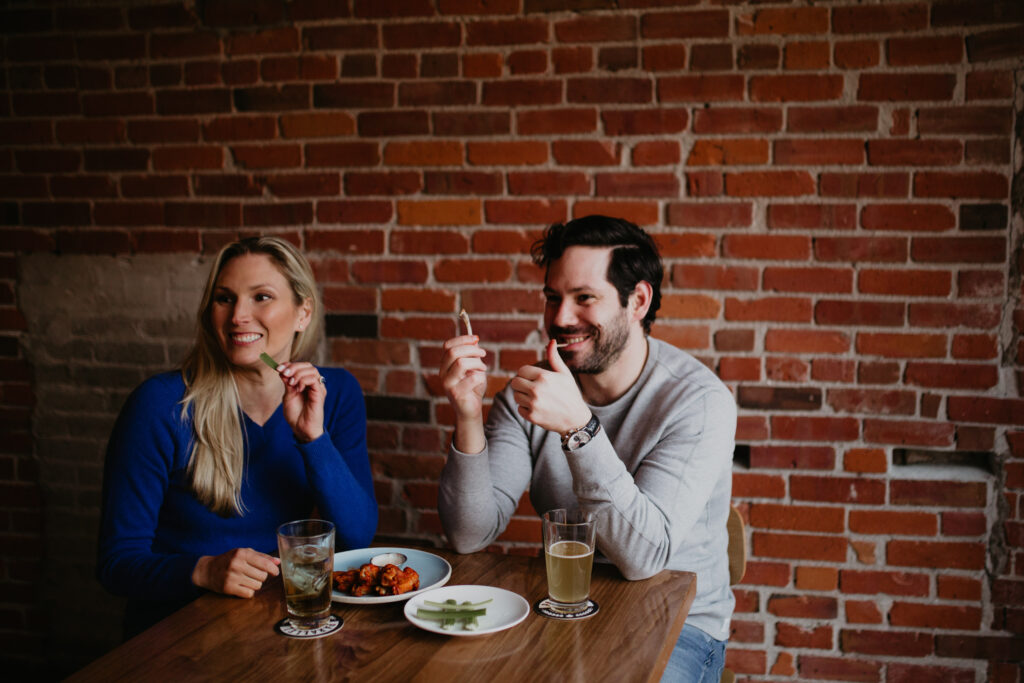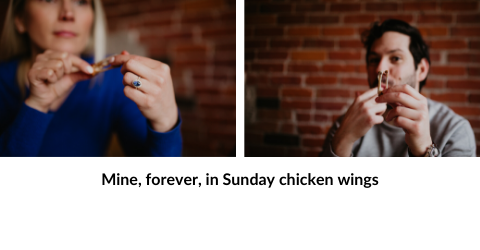 You might also like