Roughly two years ago, I opened up publicly about my struggles with anxiety and depression. I don't know what I thought would happen when I posted my fears and recovery in black-and-white on the internet. But, pulling the trigger was a combination of catharsis and an exposure I can only imagine is like wandering into your highschool gymnasium naked. I felt compelled to post, because during the time I was trying to figure out my own mental health I hadn't related to anything I'd read, or I would relate to the sentiment but not the person behind the words. So, into the gym I wandered.
The biggest question that sprung from my article was, "How do I support someone I love who's struggling with their mental health?" And this is such a good question, with many different and coexisting answers.
If you or a friend is struggling with mental health, speak to your doctor or call your local support line.
You can always get help through Bell's Let's Talk program. Click this text for their options.
Don't assume you know
Mental struggles are prevalent, and most of us have dealt with them for ourselves or by supporting someone we care about. Remember, just like physical ailments span from the occasional common cold that needs some TLC to life-threatening terminal diseases, mental ailments are common and come in all shapes and sizes.
Because your friend's symptoms may look or sound like something you've been through, don't make assumptions.
Encourage professional help
That brings me to a very important point. No one will be able to help your loved one more than a professional. Their GP will be able to point you in the right direction for treatment. Treatment can range from a simple day off of work to a longer-term plan with a specialist.
But, always, always encourage professional help.
Educate yourself
There's great literature from reliable sources available with a quick Google search. If your friend has a diagnosis, this can be really helpful.
However, even if they don't, a great way to understand your friend is simply by asking. There's so much shame and isolation for someone feeling out-of-sorts, that oftentimes listening to understand can go a long way.
For me, confiding all of my fears (rational or not) and discussing my triggers with my partner and closest friends made me feel seen. Once the words were out, they didn't seem so unmanageable. Also, explaining my triggers and inner-workings to them removed the surprise element from my seemingly out-of-the-blue anxiety attacks.
Choose your timing
When things are happy and the dark cloud of anxiety is nowhere to be found, bringing it up is the last thing you probably want to do. However, this is when you should. When there's a clear, calm space to discuss action plans and boundaries you're more likely to see an improvement during the hard times.
During a time of panic, stress, sadness, or mania, tensions are high and it's a challenge to think clearly outside of the fight or flight response.
You can't do the work for them
Wouldn't it be great if we could just fix everything for the people we loved? Unfortunately, that's not how this works. You can't drag people to the doctor. You can't make them listen in therapy or apply the lessons. You can't drag them out of bed when they're pulled under by depression. Don't put this pressure or onus on yourself — do your best to support them.
That's all you can do.
Set boundaries — and stick to them
Being a supportive friend can get very tiresome. In some cases, a person who's struggling can feel manipulative or needy, and impact your day-to-day life. It's important that you set boundaries that keep your mental wellbeing in check, too. Healthy boundaries to set can look like:
Limiting the time you're available by phone or in person
Not accepting calls when you're at work or with your kids
Not accepting disrespectful words or behaviour during challenging times
Saying you can't do this alone, and need the support of a professional
Remember, at the end of the day each person's wellness is their own responsibility. I understand the guilt and love can make you want to fix your friend, but you can't — their wellness doesn't come at the cost of yours.
***
The biggest takeaway — there's always help. Bell Let's Talk is a great resource.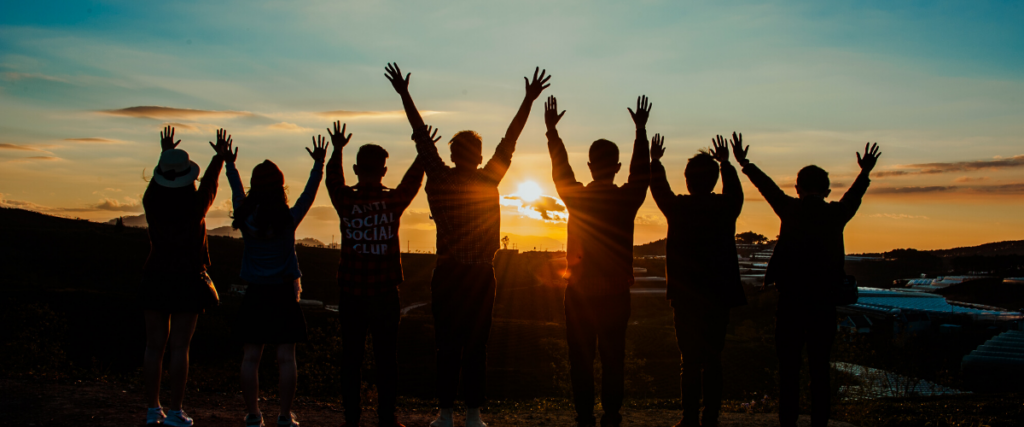 You might also like