If you're like me, by mid-summer your hair is looking a little dull from all of the sun, sea, and sweat. It's hard to keep your locks hydrated and behaving without being the deadbeat girl doggy-paddling to keep her hair dry.
So I've put out an S.O.S. *cue Rihanna* as another weekend of hair abuse kicks off!
Only very special relationships have what it takes to last a decade. Such is my relationship with my hair stylist, Zahra, from in.Salon in Vancouver. How many stylists would've bluntly refused to die my hair brunette? After my third time asking she finally did it, and as she expected I was back in her chair within two weeks. That's trust, and the cornerstone of any lasting relationship.
She also always has a white wine and sparkling water waiting for me, and doesn't judge if my appointment is before noon.
With summer festivities now officially underway I asked Zahra – hair veteran of over twenty-three years – what she recommends to keep your locks fresh and trendy through the sweaty and on-the-go days ahead.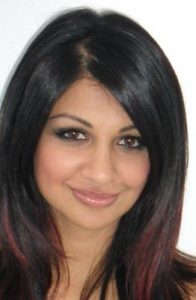 As someone who's rough on my hair, especially through the summer, what precautions can I take to keep it healthy?
You have to try not to get it wet as often as possible, but that can be a challenge. If you can't help but jump in, wet your hair and put conditioner in it before splashing about.
If you're swimming in a pool, use a chlorine removal product like Kevin.Murphy Maxi.Wash. It acts to exfoliate the hair. Leave it on for about a minute, then follow with your regular shampoo and conditioner.
Ok, that brings me to my next question. When it comes to products, where can I cut corners in order to save time and my wallet?
I vouch for quality products when it comes to anything you use on your hair. My favourite line of styling products is Oribe, because they have everything from nourishing oils to dry texture spray.
That being said, the one corner you shouldn't cut is your shampoo and conditioner. This step in your routine is the foundation of your hair: where it resets, protects colour, seals the cuticle, helps with scalp issues. It's absolutely crucial. When it comes to shampoo I love Pureology – it's sulfate free, salt free, vegan, and has something for every hair type.
The one product I've been using as a crutch lately is dry shampoo. How much is too much?
I love it! I love dry shampoo. You should only be washing your hair two or three times a week in order to keep the natural oils. Just make sure you're using the product that's right for you – good dry shampoo shouldn't build up. I love R+Co because it doesn't show up white on dark hair.
What's the biggest trend you see clients leaning towards now?
Although I'm still getting some requests for ombré or balayage, it seems most clients are going back to a foiled root touch up again. Keeping it highlighted and natural is always beautiful and can brighten any shade during summer.
And in cuts?
Still a lot of textured lobs [long bob], as well as blunt ended lobs with interior layers. But, long hair is back! A lot of my clients are growing it back out.
Is there an of-the-moment trend you think needs to go?
Ohhhh! It's not even that it has to go, but the ­­­cornrow braids. Everyone is doing them and they're nothing new, it's only because Kim K wore them and that's just sad.
***
Check out more of Zahra's hair and make up tips here! See you next Saturday, Z xx