Shopping for the women in your life can be a daunting task, or feel unoriginal, or feel a little too easy with Amazon. Women's gifts seems to be where the most choices are, no matter what your relationship is to the recipient. I cannot tell you how many friends' partners message me for a couple of hints to point them in the right direction. (Even if they've been given a list.) But have no fear, Team BW has put together a gift guide of Vancouver-based suggestions to help you with shopping for the women in your life — while supporting local.
For the most part, Christmas shopping is usually pretty easy breezy for me, but where I sometimes stumble is picking the perfect items for the amazing women in my world. You'd think that shopping for my mom, sister, and mother-in-law would be simple — I know them so well. But as I alluded to above, it's where I run into the most choice. And that's the problem. (Team BW's Yasmine says I was clearly a Libra in another life. She's an actual Libra so she feels my pain.)
Here are some gift ideas for her — partner, friend, sister, mother, whoever — from some women-run and owned local businesses that I love.
Clothing
I find gals shop well for other gals in this category, but know this can be a challenge for significant others unless you absolutely know her style preference, size, etc. But you can never go wrong with a gift card to her favourite shop.
Team BW shop loves include:
---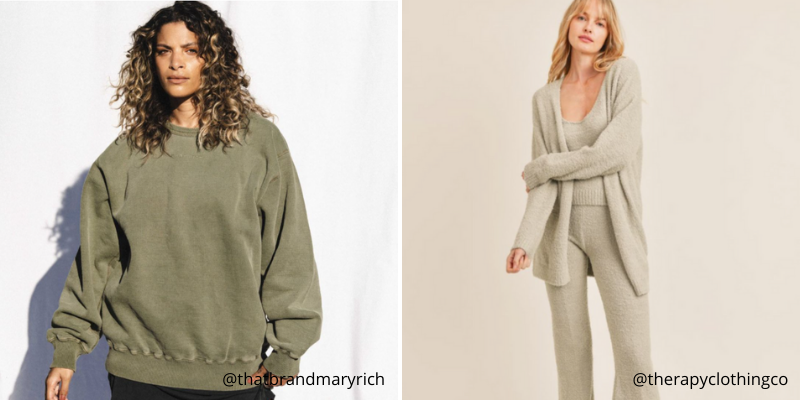 ---
Mary Rich – This is one of my favourite West Coast brands, run by two Vancouver women. The streetwear and accessories are just-off-of-basic and emulate a casual, cool street style in her everyday. I basically live in their sweatshirts, and their leather accessories are just edgy enough.
Therapy Clothing Co. – If you're out in the valley, there's no need to hoof it into the city. Therapy Clothing Co. was founded by three best friends to create a standout boutique experience in "small town" Maple Ridge. The physical and online shops feature Canadian brands like Dex and Vero Moda.
@therapyclothingco | therapyclothingco.com | #205-12038 248th Street, Maple Ridge, BC
---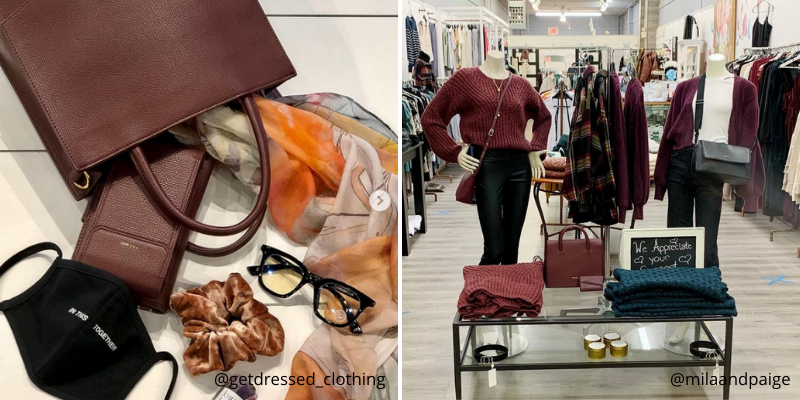 ---
Get Dressed – Catering to the women of North Vancouver, Get Dressed just celebrated its 20th anniversary. Founded by Erica Hughes, the specialty boutique delivers a "casual but current" style. It's a great place for staples for mom, and you may scoop up a great piece or two for yourself.
@getdressed_northvan | getdressed.ca/ | 742-2601 Westview Drive, North Vancouver, BC
Mila + Paige – Another great boutique, Mila + Paige is on the main strip in New Westminster. Anita won an award this year for how she adapted her business because of the pandemic, which, along with her great buying ability, shows the power of engagement and community — both online and off.
@milandpaige | milaandpaige.com | 665 Columbia Street, New Westminster, BC
Sparkles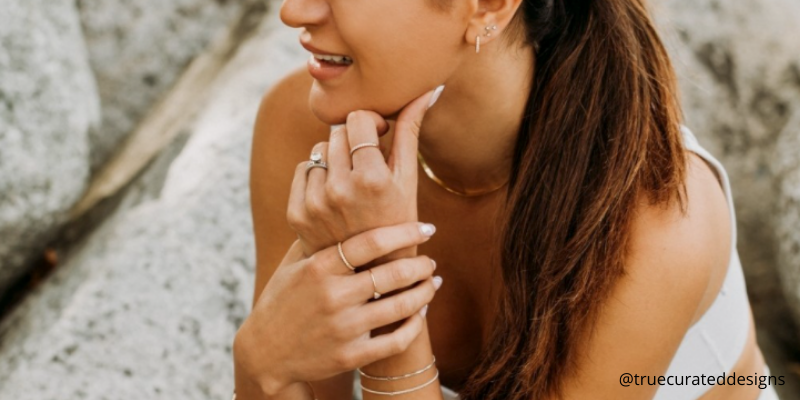 If you've jumped to this section, you're likely shopping for your significant other. Or perhaps someone just as special, like your mom or daughter. Over on the Biz side of BW, our client True Curated Designs has just the thing — whoever and whatever you're shopping for. From custom engagement rings to delicate necklaces and classic hoop earrings, owner and designer Tori Dundas has your fine jewelry options covered.
@truecurateddesigns | truecurateddesigns.com
Health and wellness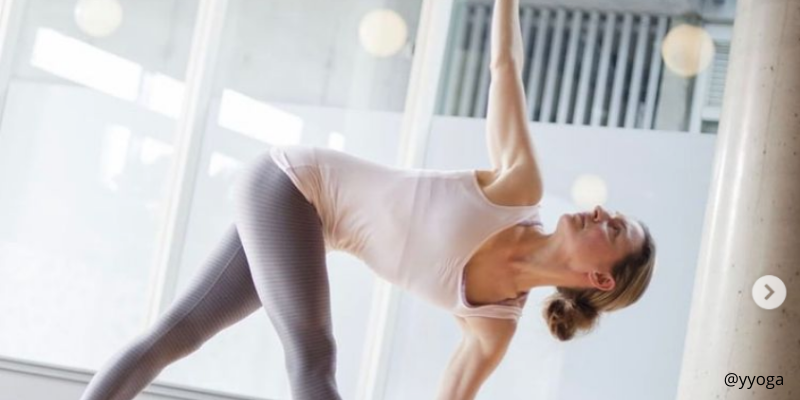 Lord knows we can all use a little zen and movement — now more than ever. These three businesses are my favourite places to regularly get pampered, sweat, and relax.
YYoga – I love hot yoga, but YYoga also offers unheated yoga and movement of all styles with incredible teachers at multiple locations. It's a great place to send your sweetie for some solitude.
@yyoga | yyoga.ca | Various locations in the Lower Mainland
ZenDen – This magical meditation den offers training for beginners, and hosts wonderful sound healing events. I can't recommend this enough on a chilly, hectic weeknight. The woman in your life will thank you for the clear head and amazing sleep.
@zendenmeditation | zendenmeditation.com | 33 Water Street, Vancouver
Plain Jane Skinbar – While I love a spa facial, I can't afford the time or cost of going monthly. Plain Jane changed that for me. It's a monthly facial membership that only takes 30 minutes per session. This saves your girl time and money — and allows the treatments to really make an impact on her facial glow.
@plainjneskinbar | plainjaneskinbar.com | Vancouver
Gift cards
Give the gift of choice. The perfect stocking stuffer, these convenient little cards (or e-cards) used to get a bad rap for being an impersonal gift. But I can promise you that she will appreciate a gift card for an *ahem* appropriate amount to her favourite boutique, restaurant or yoga studio. No matter who you are in her life, it shows you pay attention and put some thought into it. Gift cards are also an incredible way to support local shops.
I hope this list gives you some festive inspiration. What will you gift the women in your life this holiday season?
---
Explore more BW gift guides on the blog.
You might also like