We're all familiar with the 12 days of Christmas, but frankly who needs that many women to milk your cows? Seems a bit greedy. Wait, do you even have cows?
This link has something you'll actually enjoy. PressReader's giving away a free magazine every day from now until Christmas. Titles from Elle and Harper's Bazaar, to Men's Health and Esquire, to Good Housekeeping… just sign up, and one will appear via email every day.
While you might want to keep the copious Lords-a-leaping for yourself, this is something you can share.
Oh, did you miss the link? It's letstalk.pressreader.com/xmascountdown. (Just click it, mom, you don't have to write it down and type it out.)
You're welcome xx
P.S. Personally, I prefer using the app over the desktop version… and a tablet over my phone. Download the app before the titles start rolling in, you magazine baller you.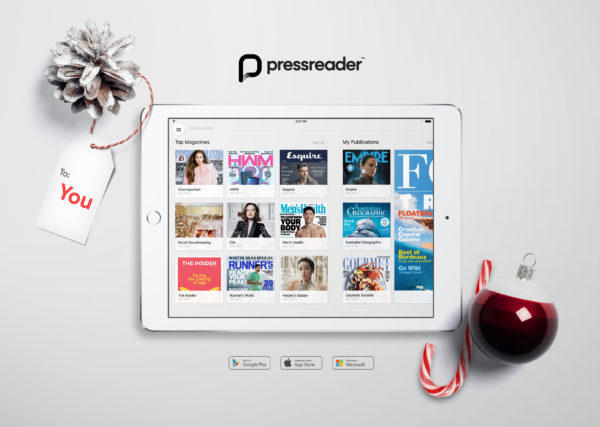 You might also like