Spoiler alert: There's a discount code at the bottom of this post. #getit!
It's no secret that I advocate travel, exploration, and getting out of your comfort zone as much as possible. One of my deepest beliefs is that human beings who sit in one place and experience the same tastes, customs, and challenges each day are those at the root of the narrow-minded issues we face today.
But does travelling to gain understanding of somewhere new really have an impact on anyone other than ourselves? How do we action anything other than that? How can one person make a difference?
Janelle Sisting of Lotus and Luna found a way.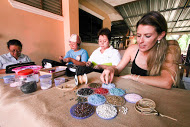 Janelle is a true adventurer, with a deep appreciation of other cultures and all of the beauty they have to offer. Her first trip to Thailand was after college, and it was love at first sight – she knew she wanted to start a business that would benefit these people that had won over her heart.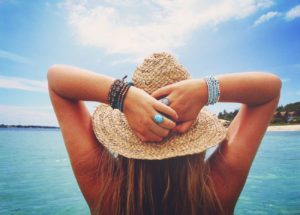 And so was born the trendy, bohemian accessory line Lotus and Luna. Handcrafted by female artisans from small villages in Northern Thailand, these pieces of art provide women from ranging ages, backgrounds and physical abilities with consistent, fair employment.
I'm pumped that they're churning out such wearable pieces ideal for festival season, but also a great stackable look for all seasons. Mostly, I'm dying for their choker line that recently came out! The high-quality materials are sourced locally in Thailand, and the Lotus and Luna design team works directly with a lead artisan from each village on one of their 3-4 trips to Thailand annually. A group of women from these villages will be trained by the artisan on the collaborations, and  given tasks based on their personal interests and skills. Lotus and Luna's plans to evolve season by season will give each woman the opportunity to expand and hone their skill sets, empowering them individually while also growing their economy.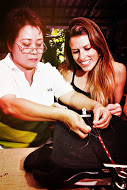 As of now, Lotus and Luna are a 100% female staff – with the exception of Janelle's dad who lends a hand in building and hauling tradeshow materials, or bamboo bracelet displays. But, we've got nothing but dad love over here!
Janelle and the friends she's brought on board for this initiative strive to stop the cycle of poverty that's gripped the generations before their artisans. And although it's not a complete fix, ethical work standards, with fair wages and paid vacation time, is a good jumping off point.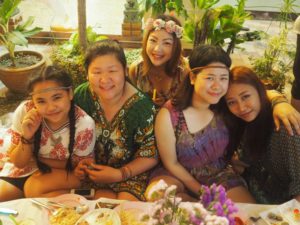 Women helping women – it doesn't get much better than that!
Get yourself something nice, and support the ladies behind Lotus and Luna with my 20% off code: BROADWORLD
You might also like