Is it just me, or does holiday season look manageable until halfway through November, and then *wham!* you aren't sure when you'll sleep the entire month of December, too?
Sure, we live in an age of constant "busy" but, when I look at work and social commitments this coming month I'm overwhelmed wondering how I'll pull it off. Am I excited to get festive – of course! It's the most wonderful time of the year! But, how am I gonna swing it while looking like my shit's together effortlessly, amiright?
I have yet to find a solution for keeping my goodies hidden from pedestrians while changing in the backseat of my car, but I have found a little gem of a place that can help me look together when I'm short on time, and on a dime.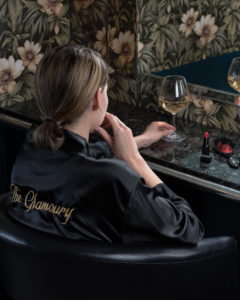 Until now, I would either be stuck rushing home to get ready in a sweat, or booking a blow-out at one place and a makeup appointment nearby that didn't break the bank or have a scheduling conflict. Ha! Is that even a thing? Truthfully, I don't have the time or money to spare in order to save my sanity.
AJ Woodworth, The Glamoury's owner and operator, gets it. As a recording artist with 604 Records, she was often in need of a custom hair and makeup job with flexible hours. Sometimes it would be a job for a full-blown glam squad, but other times like appearances and interviews she simply needed a professional touch on her daily look. The biggest kicker was that there wasn't a place to get both services done at once! And from that gap in the market The Glamoury was born.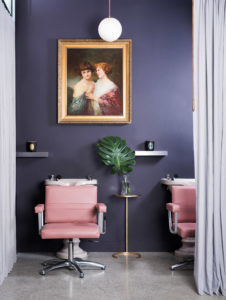 Walking into the space for the first time, I was impressed by the boldness in their design and lack of conformity. While most beauty spaces opt for an urban-and-exposed or all-white-e'erything look, the cool retro SoCal vibe struck me. There was attention in every detail.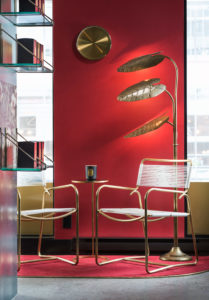 With AJ's main goal being to make each experience a custom one, my favourite detail was the experience card you fill out at the beginning of each appointment. Check out their cutely worded options so you can be a chatter box with social media presence, or use your time to unwind and stay incognito.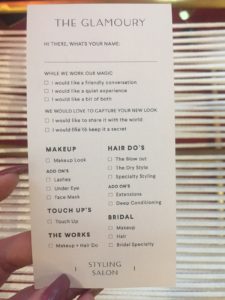 I popped in before filming a fashion segment with some key Vancouver influencers, and was on quite the time crunch. #storyofmylife. I went with The Dry Style for my hair and a Touch Up for face. I was in and out in under 45 minutes! Are you kidding? Ksenia was my artist for both, and while evidently efficient, she still stopped to ask for my input and preferences along the way. While the artists' kits vary in top industry picks like MAC, Anastasia and NARS, The Glamoury also offers up-and-coming lines for retail. The collection includes Indie Lee's natural skin care line, Cult, Embryollise, and their own line of ethical products.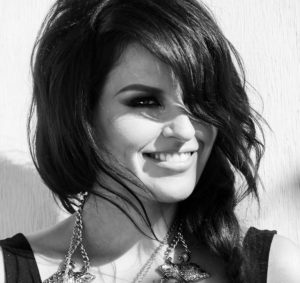 Although AJ hasn't figured out a way for me to avoid holiday traffic, lineups for stationary, or obligatory soirées, she and her team have seen to it I'll be arriving calm and collected – and most likely with a glass of bubbly under my belt – to holiday functions, and beyond.
Save your sanity and look good doing it.
You might also like