Ah, social norms. *sigh*. What a wonderfully traditional pain in the ass.
It seems everything used to be so cookie cutter. If you were invited to a wedding you knew what to expect and what was expected of you. It was simple: couple gets engaged, bride has a shower to stock the marital home (because, of course, they don't live together yet) and have the older women in her life bestow their recipes and knowledge upon her, the boys would have a night of whiskey drinking and bullshitting, then at the wedding more gifts for their home or money to get started.
Well, not now. And, although I disagree with the antifeminist ways of the past, or not "trying before you buy" when it comes to living together – weddings are getting damn expensive. By the time you've paid for a shower gift, a bachelorette party (out of town of course), bridesmaids attire, accommodation at the venue, and often even air travel, it's become atrocious! But, how can you miss such a milestone for one of your friends? Or worse, the fun lead up events? That would be sac relig!
When it comes to how involved you are with a wedding, of course a lot of factors come into play. How close are you with the couple? What type of wedding are they having? How many guests are attending? Where and when is the wedding being held? Although it varies, there are still certain rules to follow. There are so few formalities left to us today, the ones that are still intact should be seen through so we don't look tacky and uncouth – there's a reason millennials get such a bad rep. Have some class, broads.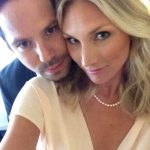 Pre-Wedding Events:
Keep in mind the wedding is the main event. If you're low on funds, bypass the shower or bachelorette with that frank explanation. Most brides will understand you only being able to commit financially or timewise to one celebration, as opposed to three, but just declining is a no-no.
Help how you're asked. Pre-Wedding events often end up with too many cooks in the kitchen. Let the MOH, mother, or whoever else is in charge run the show and take on delegation if you'd like. But, make sure you don't overstep – a help can turn into a hindrance quickly.
*A note for the brides: If you're not inviting someone to the wedding, it's rude to invite them to your bachelorette or shower. Your shower makes it look like a gift is important but sharing your day isn't, and the bachelorette says they are close enough to party but not be a real friend. If there's a reason for this, be sure to explain.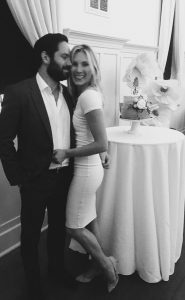 Attire:
No white.

This is still so important, yet I keep seeing women in white skirts with a coloured top, or a white based floral print with tiny flowers so the dress reads as white. If you have to question if it's too white, it probably is.

Keep it classy.

We all love a touch of body con, but a wedding is not the time for it. Also keep in mind you should only be showing off one asset at a time. Showing a little cleav? Make sure your back isn't exposed. Short skirt showing off some leg? Let's put away the tatas. My rule of thumb on this one: If a Kardashian would wear it, don't.

Play to the theme.

Being overdressed or underdressed can be a horrible feeling when you're out. Usually the invitations, location of the event, and the general vibe from the couple is a good way to gauge what you should be wearing. What you'd wear to the wedding of your yoga-going friends in a parents' backyard is going to be a lot different than your yuppy friends getting married at the yacht club.

Shoes.

Be prepared. I tell you from first hand experience, attending a dock wedding in stilettos is not enjoyable, and quite hazardous. Feel free to wear your curb-to-cab heels for the sitting portions, but never let your shoes get in the way of your personality. Stash a pair you can dance the night away in.
Gifting:
Play it safe. Unless you know the bride and groom very intimately, choosing a piece of artwork can be the stuff sitcoms are made of.
Household items are personal. Most couples these days have been living together by the time they get married. If they have a registry, they are probably upgrading to what they really want and don't need more bits and bobs.
Cash is king. Always. Not just because I'm half Ukrainian, but this goes for everyone. (I mean, finances are the main cause of divorce, right?) Rule of thumb: you should pay what your plate is worth. Yes, even if you've traveled. Yes, even if it's a cash bar. Yes, even if you didn't enjoy your sea bass. They've invited you, paid for your meal, thrown a (hopefully fun!) party, and most likely paid for your drinks. This just is what it is.
If you didn't attend. This one is a toughie, but the proper thing to do is ALWAYS send a gift. The couple was willing to host you on their special day, and no matter what your reasoning, you should still send a gift.
Hopefully this helped – wedding season is a lot of commitment but also a lot of fun. Owen Wilson and Vince Vaughn sure enjoyed it.
Agree with me? Disagree with me? Weigh in with a comment below…
You might also like