I noted a few months back that I was bringing on my first employee, and how the job was going to be a weird spattering of social media, editing and reigning in my constant brainstorming. Over the last couple of years, I've had the opportunity to consult incredible brands, mentor unreal women, write content into English for foreign companies, and help talented people (who might not be talented with words) explain the incredible things they do.
Balancing all of this with the "day job" I love, was becoming too much. My role at PressReader means the world to me: I've never learned and grown so quickly, I get excited about it daily (that's how you know!), and the people I work with are passionate visionaries who even make working under-pressure fun.
The way both PressReader and Broad World were ramping up, handling it solo simply wasn't sustainable.
I never want to do anything half-assed, but I realized there were tasks I could do half of.
I posted the job, and put out feelers to people I trusted would know who'd be a match for me. Broad World is my baby, and I needed someone who would love it like I do.
In a week, I'd received applications from twelve women. One of which I'd known for 17 years: studying marketing, used to assistant-teach my dance classes, and done a bunch of odd-jobs for me at Quiksilver. I narrowed it to three qualified candidates, and had a colleague interview them to ensure I wasn't picking with my heart instead of my head. While the other two were great – and I hope to work with them down the road! – I was relieved my gut was right.
I give you: Marissa. Social Media and Marketing Coordinator.
Although, the title should probably include: spreadsheet colour-coordinator, text message reminder, photo editor, book keeper, and clothes-loaner. I knew working with me on Monday night's would take a special sort of person, but with Marissa, she knew what kind of crazy she was getting into, so I felt less guilty.
Broad World's guide to surviving thriving through your probation
So, you've landed a new gig, and you're stepping into your probation period. While you might think the interviews are over, they aren't. Probation is essentially a 3-6 month paid interview. Luckily for you, it's now a two-way street. Take this time to soak in the company culture: do you feel inspired? do you feel you can learn a lot here? do you see opportunity for growth? do their business ethics match yours? Ask yourself the important questions that are larger than: does this pay my bills?
Let's say you've landed a good one. While the first impression happened in the interview process, this is when you'll set the tone for who you are as an employee and a colleague. Best foot forward!
#1. You say a lot without opening your mouth
As much as I'd love a world where books aren't read by their covers, it's just not reality. I'm not saying conform – do you. But, showing up freshly groomed, well-pressed and bushy-tailed aren't optional. Style and expression have nothing to do with general hygiene and losing the just-rolled-out-of-bed-and-threw-on-yesterday's-trousers look. Pull yourself together and show that you give a f*ck.
Offices these days have dress codes ranging from suit-and-tie to sneaks-and-lulus. While your office might have a business casual vibe, look around your department. How does your boss dress? Is there a different vibe when you have clients or executive meetings? What are the expectations from department to department?
#2. You can learn a lot by opening your mouth
Ask questions.
I work in tech, and a lot of people in our marketing department didn't have a tech background – me included. There were times during my probation I was so lost I felt like I was on a different planet. (WTF does OEM stand for?) People often take for granted that people they're training don't have the same inherent knowledge they do. Trust me, it's better to ask a question that makes you feel stupid now, than unlearn and relearn later. It's way harder (and more costly) to undo a bad habit down the road than avoid it in the first place.
All companies do things differently. Don't assume a process is the same here as you're used to. You're not supposed to join a team and know everything. Help your manager with your on-boarding by letting them know what gaps you have.
Asking questions shows engagement, understanding and helps avoid problems.
#3. You can learn a lot by shutting your mouth
Listen. Duh.
Not just in your department and with your management. Immerse yourself. A deep understanding of the company is always a plus. Work to get a grasp on the big picture – this will be invaluable down the road.
#4. You're there to work
Every report card from kindergarten until graduation stated how I could chat and distract the other students less. I'm a social butterfly so this is one I have to be very conscious about…
Company culture and enjoying the people you work with is important, but keep it in the pocket. Not everyone multitasks at the same level, and optics on being a chatterbox are unflattering.
Bust. Yo'. Ass.
#5. Know your power and speak up
You're there for a reason – and don't you forget it! Yes, you're stepping into the role in the job description, and should do it to the best of your ability. But, bringing ideas that save time and money will always give you a leg up. Use your strengths and fresh eyes to propel your role and team forward.
Have an idea? State it with reasons why. In a meeting with your execs? Provide constructive comments when you have them.
Be mindful to exercise this in balance with #3.
#6. Don't be a cliquey bitch
Seems obvious. Sadly, you'd be surprised how many times I've seen this.
When you're the newbie it seems there's always a few quick-to-befriend people that will gravitate towards you. They know the gossip, they include you, you feel on-the-ins. Don't be a sucker. Chances are that person's shown their colours a few times, and keeping a professional distance is probably in your best interests.
Spending 40 hours a week together is bound to nurture certain relationships, and repel others. But, this is work. I'm not saying you need to sit with constantly-complaining-Joe during lunch, but don't trash-talk or be rude either. This is place of business, act accordingly.
***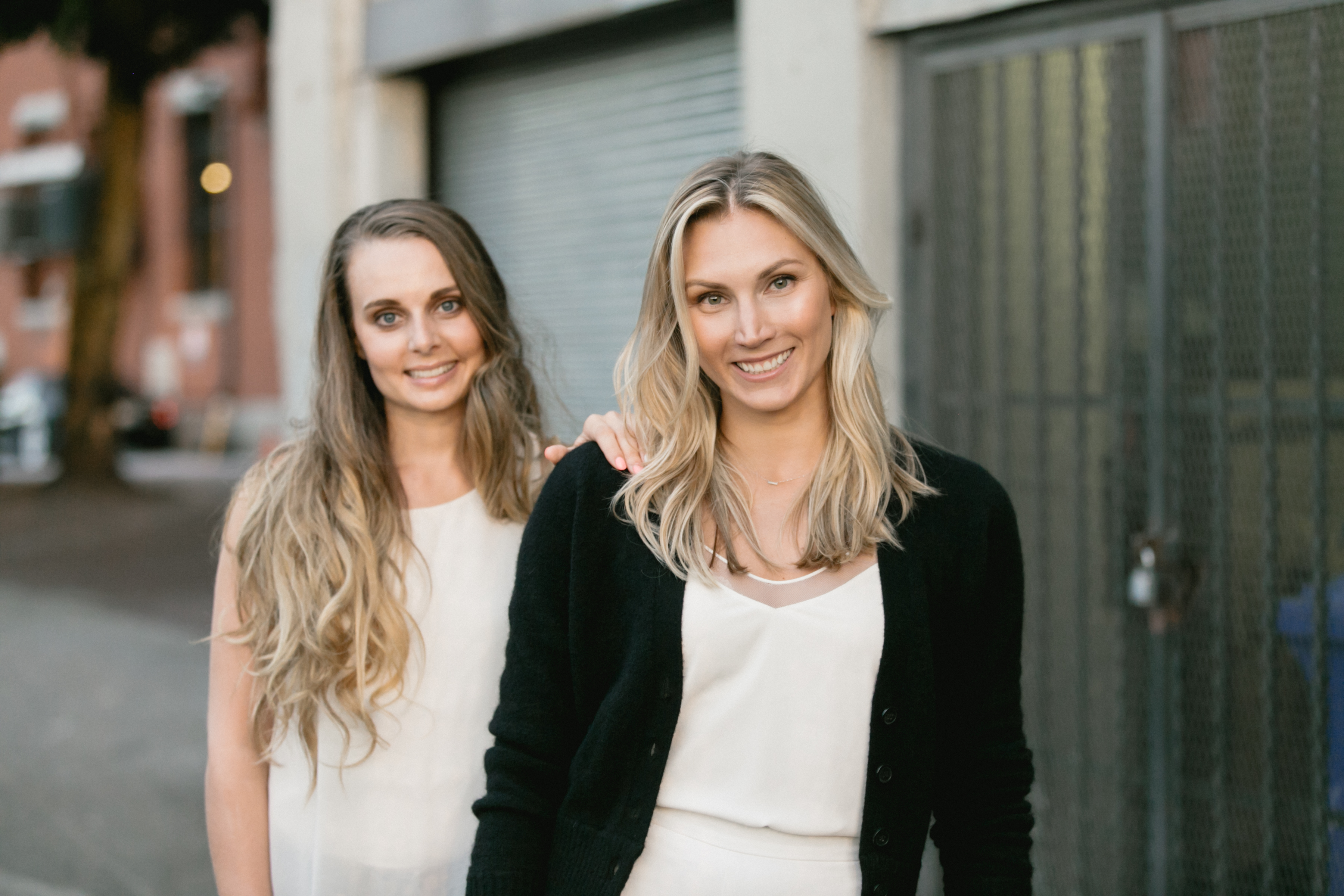 A giant shout-out to Miss Marissa for being such a rock star, and having my back. Endless love!
Any other advice? I'd love to hear from you.
Photos by Britney Gill Photography.
You might also like